?Learn to sew and get everything you need to sew your next project. We are located in the downtown area of Mount Rainier, Maryland.?
Skip Navigation
Website Accessibility
Welcome to Sew Chic Fabrics and Crafts!
Our studio is centrally located at 3830 34th Street suite A Mount Rainier, Maryland about a mile from the District of Columbia line. Located near the new PennyRoyal and EraWine Bar!
We have live classes that cater to children as well as adults of all skill sets and levels. We also host team building events, school break camps, summer camps, crafting happy hour, and weekend workshops.
We are proud to offer the general public a fun, creative experience in sewing and other DIY crafts!
Classes
We offer a wide range of beginner sewing to advanced sewing classes for people of all experience levels. As well as beginner crafting / DIY classes to intermediate and advanced classes. In our children's classes, kids learn how to use a sewing machine to make decorations for themselves and others, basic sewing tools, and techniques for successful sewing.
Workshops
Workshops at our studio are specific learning experiences like leather tote bag making, bra making or jean making. Our workshop also target specific projects like painting a wooden sign for your home. We also have workshops for smaller groups to celebrate birthday's or special occasions beyond the traditional celebrations.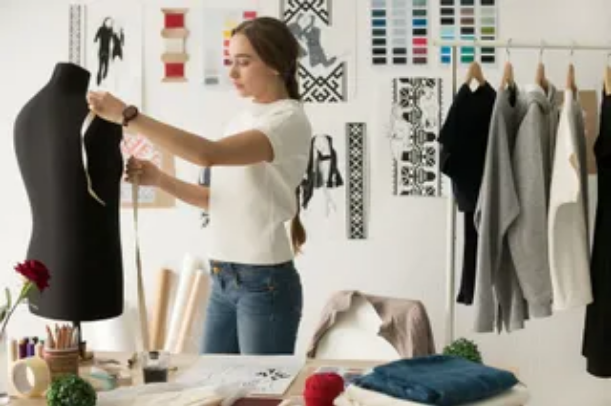 Scheduling
Our scheduler supports our clients who would like to learn sewing and crafting techniques later. The scheduler supports your needs for alternations, prom gown creation, or custom garment creations. At these appointments we take complete measurements and discuss the options of alterations and needs for your project.